The key of ultra success of

Wismec

is that it can integrate
"
bundle mode
"
into the production. One unique mod with one unique tank. So far, so good. Its new-born kit are almost the modified version of the original products. When the original products
"
bang
"
in the market, it grasps the opportunity with the upcoming version, which is more suited to the tastes of vaping people.
Wismec Active with Amor NS Plus Kit
and
Wismec ACTIVE 80W Kit with Amor NSE 2100mAh 4ml
is a vivid example. Let's have a look at similarities and upgrades between these two baby kits.
Similarities
1
、M
ake full use of the most innovative bluetooth technology, serving not only as an ecig, but also a speaker. People can enjoy vaping while listening to music. I have to say it is an enjoyable kit. Even though some of products claimed holding this function, it is still not easy to apply bluetooth technology in the kit but not influence on the flavor and big smoke. However, I think Wismec does definitely well in this problem with proven technique.

2、T
he Active mod delivers 80W max output with 2100mAh built-in battery. It is designed with waterproof, shockproof and shatter-resistance. This undoubtedly gave everyone a reassuring feeling. It also demonstrates that Wismec holding the extremely advanced techonology so that it becomes the leader of the industry.
3、
With the hook, it can be hooked onto your backpack or trouser loop conveniently, which is compact yet portable.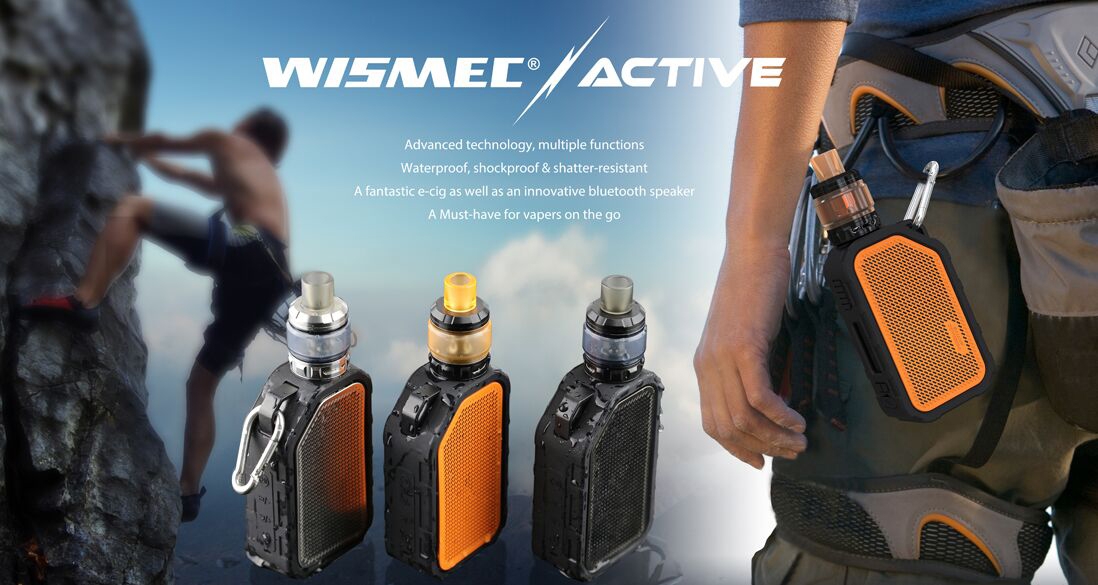 4、
0.91 inch OLED screen to display the essential information.
Difference
Amor NS Plus tank

with 4.5ml capacity, comes with top filling design and bottom airflow control. The brand-new WS04 MTL 1.3ohm head is optimized for high nicotine and nic-salts e-liquid, providing you with a wonderful MTL vaping experience.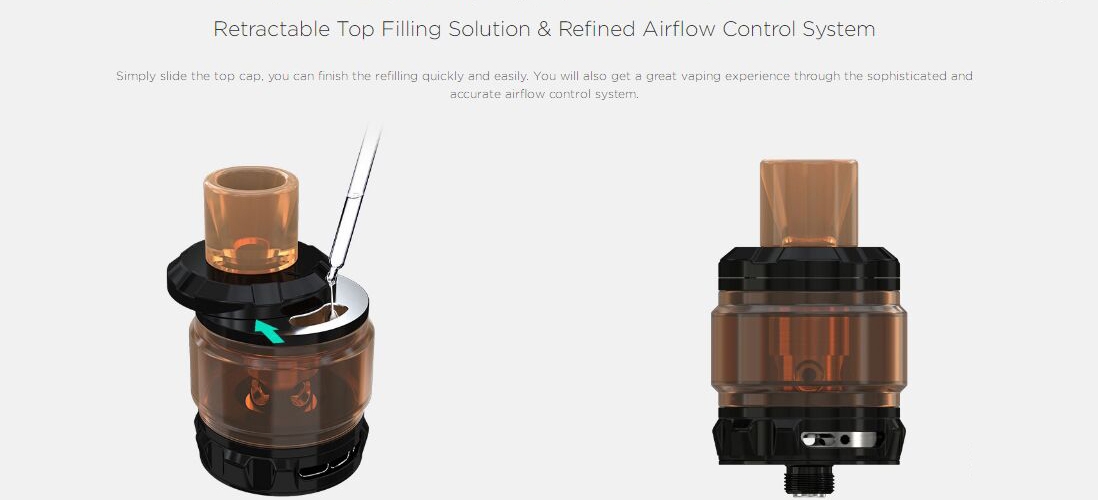 Wismec Amor NSE Atomizer with 4ml capacity is compatible with both MTL and DL vaping. It is made of PETG material. Working with brand-new WS-M coil, the tank will bring you intense flavor and huge clouds. Amor NSE features detachable structure, bringing much convenient in cleaning. Coming with the retractable top filling solution and refined airflow control system, you will get a great vaping experience with easy operation.
Wismec Amor NSE Atomizer increased DL vaping experience. It structurelly improves the design of the tank and gives people more intense and spicier throat shock. Would you like this new baby kit?