HALLOWEEN DISCOUNT COUPONS |Vape Shop Now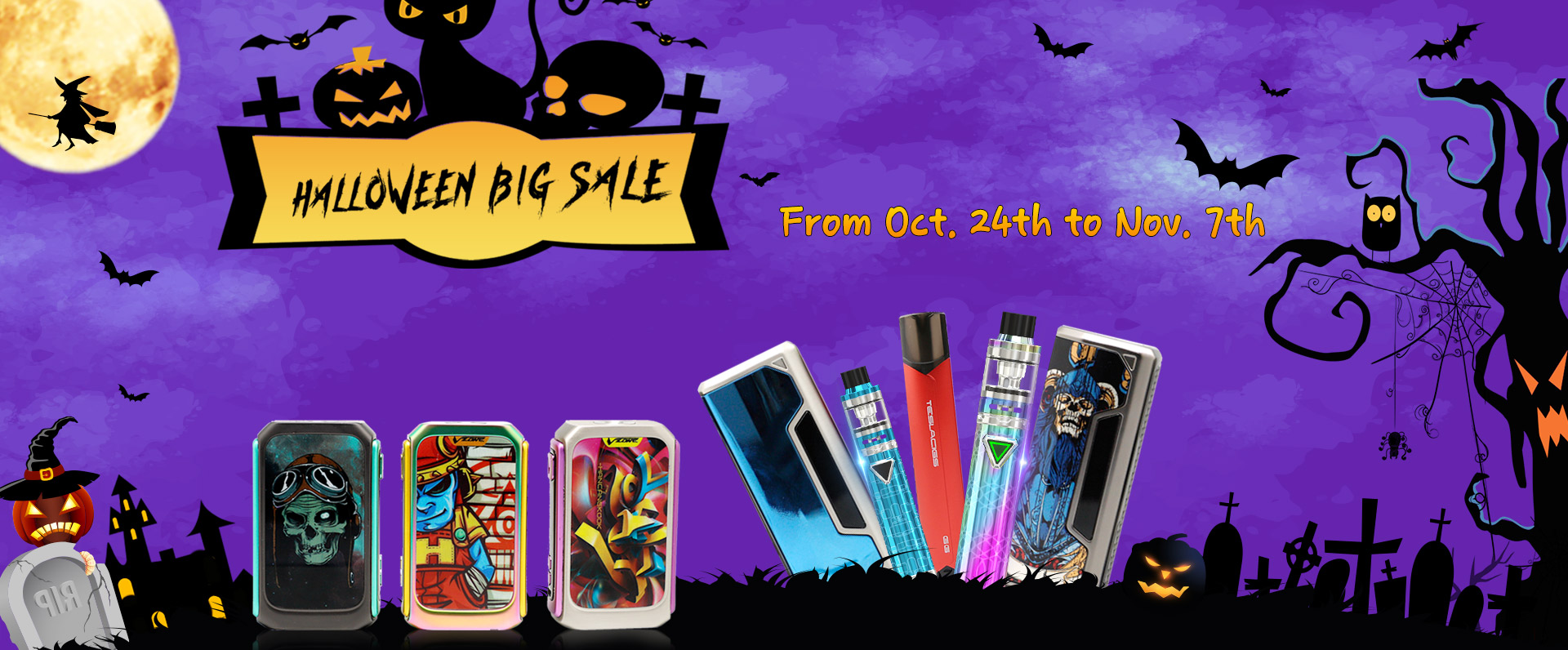 Cheers, my honor vapors.
What
'
s going on, bros?
The annual
Halloween
is on the way.
Pumpkin pie, apple, candy, ghost and
"
Trick or treat
"
activity are classic
"
landmark
"
of that day! Have you guys prepared strutting your vaping stuffs in this coming Halloween moon night.
Trick or treat. Now, for this special fantastic feast, Cloumix prepared richly great discounts for our guys. In the following, I will expose their newest discount informatioin with you guys. Hope you can like it with a smile like that carving on a pumpkin lamp, Hahaha...
In this event, Cloumix devided their discount categories into FOUR PARTS, as follows
Halloween Item - 36.49% OFF (Retail)
Pod Kit - 36.49% OFF (Retail)
RBA Series - 20% OFF (Retail)
Dry Herb Vaporizer - 20% OFF (Retail)
The First Swag, Coupon [HALLOWEEN]
The Second Swag, Coupon [HALLOWEEN]
There are as many as pod kits you can pick. As we all know, sometimes, people prefer pod kits to normal kits for their compaction, flexibility, portability, etc, especially for those who work outdoors. Keeping a low profile is always a good manner.
Next Swag, Coupon [CMHALLOWEEN]
Tanks contracted this "fishpond". All discounted tanks you can find here.
Final Part, Coupon [CMHALLOWEEN]
This is sincerely a good tidings for senior dry herb vapors. These dry herb vaporizers are from Yocan and Airistech. I believe their strength are definitely obvious to us. With positive R&D technology, the products has excelled previous products and let dry herb vaping more mature and enjoyable.
Go and join this revelry, only 13 days left. Don't make your waver missing these opportunity.